Drama Group

Meets on the first Thursday at 3:00 PM at Windsor of S

avoy's Windsor Court, 401 Burwash Ave, Savoy, IL during September, October, November, March, April, May. Plays and other theatrical productions are presented by members. Sometimes guest speakers are invited. Once a year the group attends a local play together. For additional information, contact Cesaria Lancaster at 217-384-7798,  fwclancaster@yahoo.com

Adelante Book Discussions
Currently meeting on the 3rd Wednesday of month at 6:30pm in the Satterthwaite Conference Room, Urbana library to discuss books featuring various aspects of diversity. For additional information, contact Laura Keller at 217-351-8408, kellerla@comcast.net  or Sallie Miller at 217-356-9214, millersallie@hotmail.com. Click Adelante Book List 2020-2021 to see what books are being read and discussed this year.
Great Decisions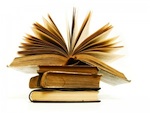 Meets the second Wednesday from 6:30 to 8:00 PM, at the apartment of Carol Veit–604 W. Stoughton, Apt 22, Urbana. Discussions utilize a DVD and written materials from the Foreign Policy Association on issues of international interest. Contact: Carol Veit at 552-1486 or e mail at carol_veit@yahoo.com
Drinks & Dialogue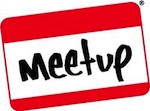 Meets monthly on the second Tuesday from 6:00 to 8:00 PM at the Sun Singer, 1115 Windsor Rd, Champaign, IL. Enjoy a glass of wine or a cup of coffee while discussing current events with forward thinking women. Each month an article or current event of relevance to women will be discussed. For additional information, contact Gail Tittle at 309-569-1907 or email her at gatittle@gmail.com.
Adelante Book Lists from Prior Years
Adelante Book  List 2018-19  Adelante Book List 2017-18
Adelante Book List 2016-17   Adelante Book List 2015-16   Adelante Book List 2014-15
Adelante Book List 2013-14   Adelante Book List 2012-13   Adelante Book List 2011-12